Exchange and return
— According to the legislation of Ukraine, return and exchange of finished shoes is possible within 14 days from the date of purchase, provided that the integrity of the goods is preserved and packaging. Items worn or purchased on sale cannot be exchanged or returned.
— If you order custom-tailored shoes from us, be sure that the shoes will fit you in size and will meet your expectations.
Important!
We adjust the finished shoes to the measurements of the legs
within half the size, the cost of adjustment is 200 UAH.
Delivery
— Shoes can be delivered by courier to the address or branch of the New Post company. On request, we can send the goods in any other way convenient for you.
— Delivery of finished shoes is carried out at the expense of the buyer.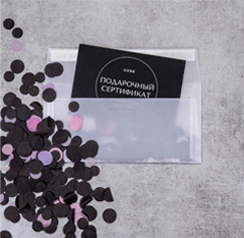 Looking for the perfect gift?
We have gift certificates without denominations, but with gifts!
Learn more